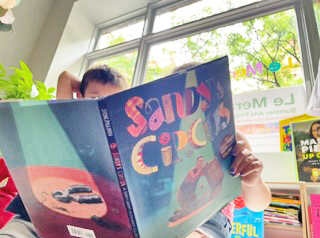 A major feature of Le Meraviglie will be the special collection of children's Italian books that will include classic works that are still read by children today, lesser-known treasures, and a deep array of books related to the history of Italian art, sculpture, architecture, and design that will provide an essential resource for the work we will do in the classes.
Reading aloud is an excellent opportunity to work towards advancing language skills by helping to facilitate specific language milestones such as expanding vocabulary, modeling appropriate social language, improving auditory comprehension, developing literacy concepts, and targeting sequencing.
At Le Meraviglie we use Visual Thinking Strategies with the picture books as a way to introduce the story, talk about the illustrations, and get the children excited about what they are going to see and read in the book.