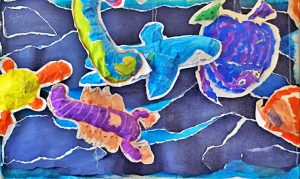 Le Meraviglie Summer Arts Program in Brooklyn Heights

Calling all rising artists!

Summer is here! Come move, learn, explore, and CREATE at Le Meraviglie!
Italian born longtime New York arts educator Piera Bonerba is offering weeklong arts-immersion programs for kids aged 5 to 11 in a beautiful light-filled space in central Brooklyn Heights.
At Le Meraviglie—in English "the wonders"—children will spend mornings experimenting with printmaking, sculpting, textile arts, along with painting, drawing, and collage. Once a week they will participate in art and culinary workshops (mozzarella making!) in local businesses and art centers. In the afternoons they will make field trips to the park to run through the sprinklers, play games, and make more art outdoors.

Inspired by the Reggio Emilia approach, Piera and her team will introduce children to the work of such artists as Picasso, Matisse, Rothko, Pollock and expose them to a world where the word art captures a lively process of engagement that is reflective, creative, deliberate—and fun.

At Le Meraviglie a typical summer day begins at 9.00 and ends at 4.00 and looks like this…
9:00: children arrive and are divided into age-appropriate groups. (Note: early drop-off or extended day can be arranged for an additional fee.)
9:00-9:30: morning greeting time, songs, warm up.
9:30-12:00: introduction to the artist of the day (or week!) and instruction/demonstration of materials, concept, goals.
12:00-1:00: lunch and quiet time.
1:00-3:00: park and outdoor art project time.
3:00-4:00: music, storytelling, review of the day's work, and snack.
Please note: children should come at the beginning of each week with a change of clothes and every day with lunch (no nuts, please), a water bottle, sunscreen, and a hat.
Piera Bonerba, director: for the past eight years Piera has been the art teacher and developed curriculum for preschool, kindergarten and elementary grade levels at La Scuola d'Italia in New York, a private international bilingual school on the Upper East Side of Manhattan. She has a Bachelor's Degree in Fine Arts and a Master's Degree in set design from the Academy of Fine Arts in Rome. She lives in beautiful Brooklyn Heights with her husband and twelve-year-old son.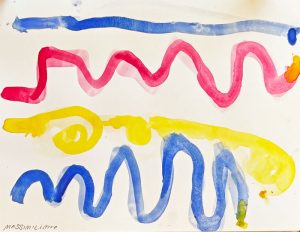 Summer 2022 schedule:
Week 1: June 28th – July 1st (no class June 27th)
Week 2: July 5th – 8th (no class July 4th)
Week 3: July 11th –15th
Week 4: July 18th – 22nd
Week 5: July 25th – 29th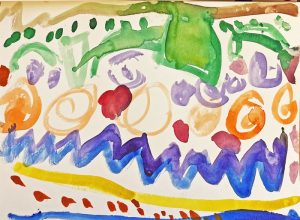 Program fees: $800 per week + $30 weekly for materials (Week 1 and 2: $640 each) 
 
Piera is happy to answer all questions.  For further information and enrollment (which is filling up quickly!) please email her at piera@lemeraviglieart.com
 
We can't wait to make art together!